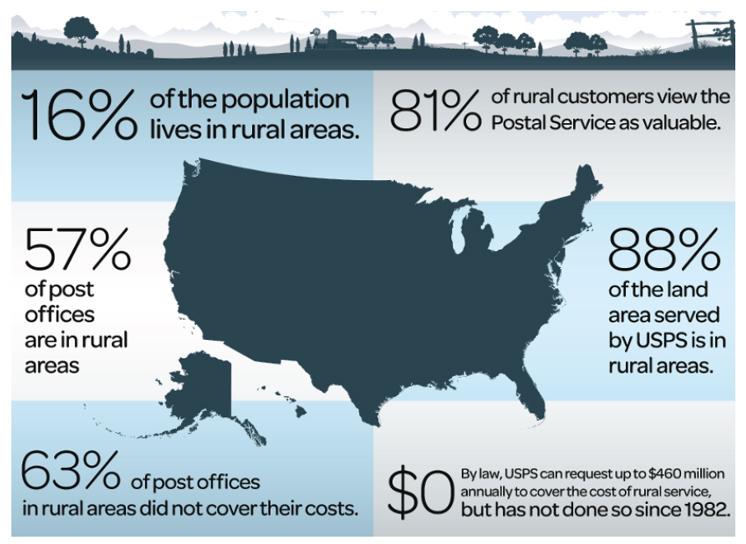 In response to the ongoing concern about postal services in rural areas, the OIG has published a series of reports on this topic. We found rural postal customers value and have a greater interest in using the mail compared to urban customers. The relative size of rural areas is important. Rural areas are geographically dispersed across the country and comprise 88 percent of the area served by the Postal Service. While people living in rural areas account for only 16 percent of the United State's population, 57 percent of post offices are in rural areas.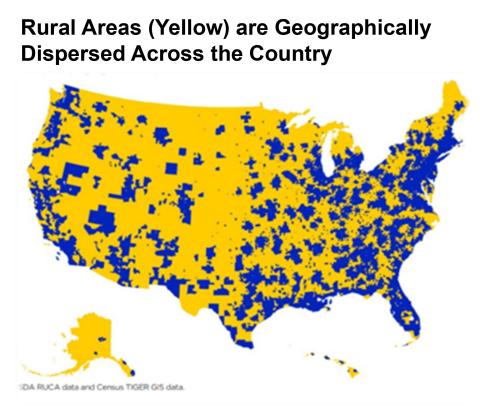 Historically, when USPS made changes to its network, Congress has worked to ensure the changes do not disadvantage rural areas. For example, in 1914, in response to rural delivery running an estimated $40 million deficit, the Post Office Department considered contracting out rural delivery to the lowest bidder. Congress put a stop to this initiative due to concerns over rural customers getting a different type of postal service than urban customers.
These same types of concerns exist today. As USPS makes changes to its networks to become financially sustainable in the face of declining mail volume, there is some concern that the change will have a disproportionate impact on rural areas. While people living in rural areas rely more on the Postal Service, these areas can be more costly to serve. For example, in a recent paper we found nearly two-thirds of post offices in rural areas cost more to run than the revenue they bring in. In contrast, only around 7 percent of urban post offices have costs that exceed their revenues.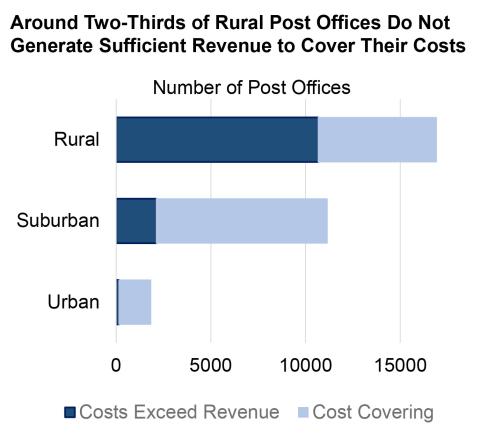 Unlike a lot of other countries, the Postal Service has no legal requirements to maintain a certain number of post offices. However, the law protects postal services in rural areas by prohibiting the Postal Service from closing small post offices just because they operate at a deficit.
Posts in other countries have the same challenge of providing rural service while managing costs. In a recent paper, we looked at how six other countries have approached providing affordable rural service and found they employed a variety of tools to decrease costs and increase revenues associated post offices. These include retail subsidies, outsourcing retail outlets, and diversifying revenue. By law, the Postal Service is allowed to ask Congress for up to $460 million annually to cover the cost of providing rural service. But it has not requested these funds since 1982.