What are the Postal Service's plans for the new network?
Image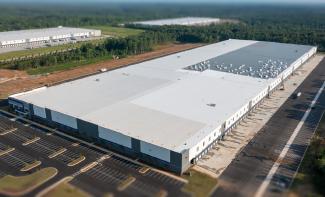 On March 23, 2021, the Postal Service announced its 10-year strategic plan, called Delivering for America: Our Vision and Ten-Year Plan to Achieve Financial Sustainability and Service Excellence. In this plan, the Postal Service talked about making its processing and delivery network more efficient. More recently, it has begun releasing more details about its planned network changes. While still evolving, the new network will have three new types of facilities:
Regional Processing and Distribution Centers (RPDCs)

–

These larger processing facilities will sort all mail and packages that are being sent to other regions, as well as sort packages for delivery in the regional area. These will be the hubs for the Postal Service's long-distance transportation.

Local Processing Centers (LPCs)

– These processing facilities will sort letters and flats to individual mail carrier routes in the regional area.

Sorting and Delivery Centers (S&DCs)

– These new delivery facilities will aggregate mail carrier operations from several smaller current locations within some local areas. The Postal Service has said S&DCs will have more space, equipment, and parking, increasing efficiency and allowing USPS to adopt electric delivery vehicles more easily. While some mail carriers will report to the new S&DCs, many will continue to report to existing facilities, called Delivery Units (DUs).
The Postal Service's plans are evolving, so this description is subject to change. Some of these facilities may also exist within the same building. For example, some S&DCs will be co-located with an RPDC or LPC.