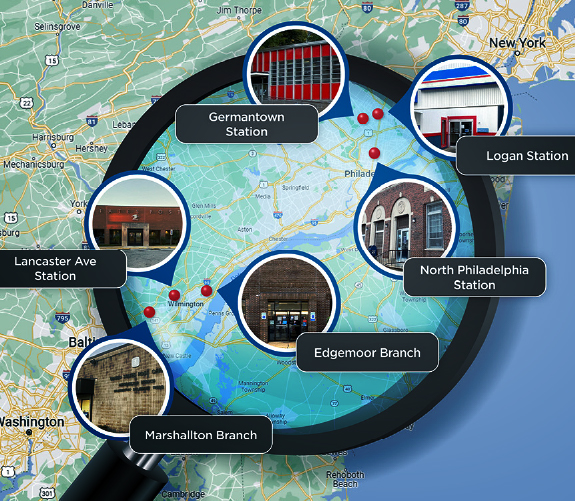 Shoring Up Local Operations
Date: 04/17/23 | Category: Post Offices & Retail Network
The U.S. Postal Service delivers in virtually every American community, and it's vitally important that local operations are effective. That's why our Field Operations Review Teams travel to all parts of the country to make sure the Postal Service follows proper sorting, delivery, and safety procedures in local areas.
Recently, Congressional stakeholders alerted us to mail issues in Philadelphia, PA and Wilmington, DE. In response, we sent our teams to two processing plants and six delivery units in those two cities. There, we evaluated the efficiency of the plants and examined mail delivery, customer service, and property conditions at the delivery units.
During our visits to the two plants, we noted around 100,000 pieces of delayed mail, mostly because of a broken machine at the Philadelphia plant. We also determined the Philadelphia plant had over 70,000 late, cancelled, or extra trips in fiscal year 2022, and we observed two safety and security issues at the Wilmington plant. At both plants, we determined employees were not always scanning outbound mail containers as required.
At all six delivery units, we saw delayed mail and found packages that were not scanned properly. We also noted that employees were not scanning all incoming trucks as required. Finally, we found serious safety, security, and maintenance issues, including a large opening in a dock roof, potential mold, an inoperable toilet, and more.
We made 15 recommendations to address these issues, and management agreed to all of them. All recommendations for the delivery units and most for the plants have been closed. You can view open recommendations for any of our reports on the Open Audit Recommendations page. Once all recommendations for a report are closed, it is removed from the list.
How are local operations in your area? Do we need to visit your town next?