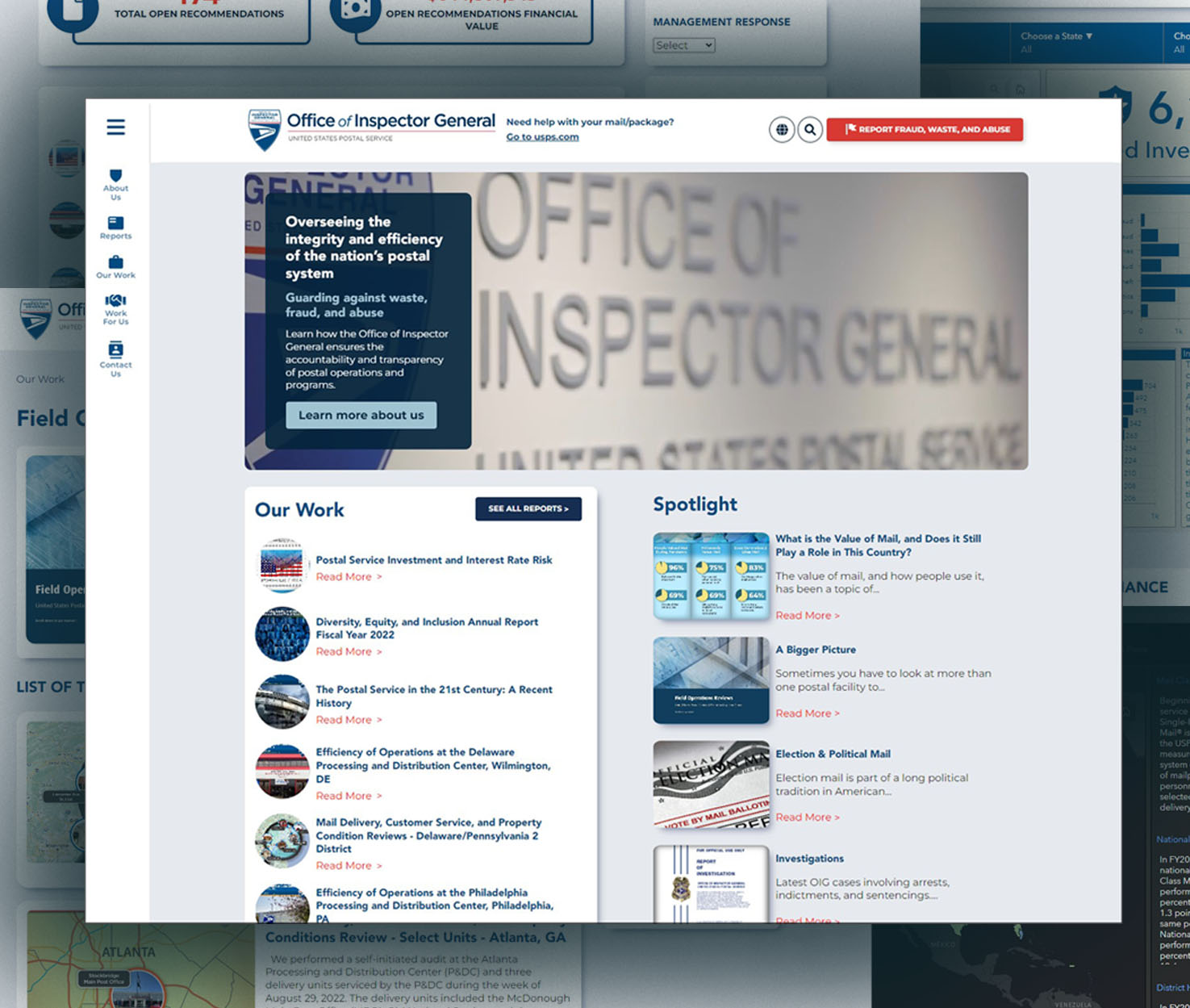 New Look, New Features!
Date: 02/06/23 | Category: OIG
With so much of the world increasingly online, where things change literally at the speed of digital light, it's vital that an organization's public-facing website keep up — and not just appearances. Dynamic features need to improve as well to help users find and understand the content, which can sometimes be complex and nuanced.
Thus, welcome to our newly redesigned website! It's got a new look that, as you may have already noticed, is much cleaner as well as more mobile-friendly — with new functionality. Note our new navigation bar on the left of this page. Use the three horizontal lines in the upper left corner to pop it out to quickly navigate to specific sections or content.
One of the biggest changes (aside from the look) is our enhanced Open Recommendations page. Not only can you easily see all the open recommendations from any of our reports, but the links will take you directly to landing pages of the individual reports. There, you can further see both open and closed recommendations and read more about that report.
Learn more about our individual components and our mission — including our DEI efforts — under the About Us section. Also, under Reports, check out our Closed Investigations page and Investigative News Releases about our work.
Another area on the new website can help get you to the correct agency to report your lost and delayed mail. With three agencies having "U.S. Postal Service" in their names, it can be confusing. That's why you'll find our retooled Contact Us page is designed to help you find the right place right away. Follow the infographic at the top of the Contact Us page to see who to contact with your questions regarding your mail.
Let us know how you like our new site by leaving your comments below!