Image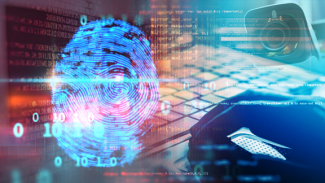 The Cyber Crimes Unit (CCU) provides expert digital forensic support to the Office of Investigations leveraging state-of-the-art technologies, innovative methodologies, and conducts cyber investigations affecting the USPS network infrastructure, whether perpetrated by internal or external entities.
If you feel you may have been a victim of, witness to, or have received information pertaining to cybercrimes, please visit the OIG Hotline page.
Special Inquiries Division
The OIG's Special Inquiries Division (SID) oversees two distinct units: the OIG Hotline, where complaints of fraud, waste, abuse, and misconduct are received and processed; and Investigations, where criminal and administrative investigations covering five primary program areas are conducted:
Internal Affairs
Internal Affairs investigates allegations of administrative and/or criminal misconduct against all USPS OIG and Postal Inspection Service personnel. This includes sworn law enforcement officers (OIG Special Agents, Postal Inspectors, and Postal Police Officers), as well as all professional, management, and support staff.
Special Inquiries
Special Inquiries investigates allegations of administrative and/or criminal misconduct against USPS executives in the Postal Career Executive Series (PCES). PCES is substantially similar to the federal Senior Executive Series (SES).
In USPS, PCES-level executives include certain senior officials in the USPS customer service districts and areas, Officers of the Postal Service, the Postmaster General, and the Postal Service's Board of Governors.
Whistleblower Reprisal
The Postal Service is not covered by the Whistleblower Protection Act but does have internal whistleblower protections. The OIG investigates whistleblower reprisal complaints made by USPS employees and contractors, Postal Inspection Service personnel, as well as by USPS OIG contractors. Whistleblower reprisal complaints against USPS OIG employees are investigated by an independent contractor to ensure impartiality.
Workplace Environment
The Workplace Environment Unit reviews systemic workplace and operational issues in USPS facilities throughout the country, including at the OIG and Postal Inspection Service. The goal of this program is to ensure USPS management is aware of these systemic issues and continues efforts toward providing employees a stress- and adversity-free work environment.
Postal Regulatory Commission
In 2022, Congress enacted the Postal Reform Act of 2022, which, among other changes, transferred responsibility for OIG oversight of the Postal Regulatory Commission (PRC) to the USPS OIG. As of October 3, 2022, the Special Inquiries Division's mission expanded to include the investigations of alleged administrative and/or criminal misconduct against all PRC employees.