Image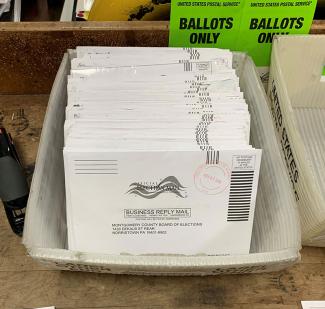 State and local officials generally make the rules. Even for federal elections, there is no nationwide approach. In the Constitution, our founders gave this power primarily to each state.
Variety may be the spice of life, but it's a challenge when delivering votes in every state and locality nationwide. For example, some ballots include barcodes that allow tracking through the mail stream. Others don't. Timelines for requesting and returning ballots vary by location. The Postal Service works with state and local election officials to educate them on delivery timelines and best practices, like the inclusion of barcodes.
For more information about how you can vote by mail, find your state or local election official here.