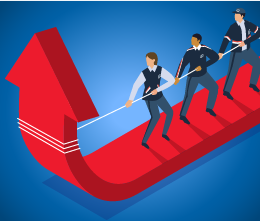 Understanding Poor Plant Performance
Date: 08/15/22 | Category: Mail Processing & Transportation
The U.S. Postal Service has approximately 300 mail processing facilities. Some of these facilities perform better than others, some perform worse, and some struggle to reach even average performance. Our auditors examined 10 historically low performing facilities to find out why.
When selecting the 10 facilities, the audit team looked for facilities that handled at least 1 billion mail pieces in 2020 and had lower on-time service performance and mail processing productivity. They also factored in whether the processing plants had a previous history of lower service performance.
As they searched for the root causes of the problems, the auditors observed operations at the facilities, met with key personnel, surveyed managers and supervisors, and examined all sorts of data and information.
They found several issues that contributed to poor performance:
The processing plants typically operated in older buildings with challenging layouts. Half had more than one floor, so mail had to travel between levels on elevators or other systems.
There consistently were not enough managers, supervisors, or employees available to staff facilities, and turnover among new hires was high.
There were problems with training, including a lack of standardized training.
On average, machines at the 10 facilities had more jams and fewer pieces sorted per hour.
The good news is that while the auditors were examining the facilities, the Postal Service made some nationwide changes that helped improve performance at many of them. Nonetheless, our auditors made 10 recommendations to the Postal Service to assist with continued performance improvements. The Postal Service agreed with seven of them and set target dates to implement them.
What do you think are the main factors contributing to poor performance at postal facilities? What would you suggest to improve facility performance?