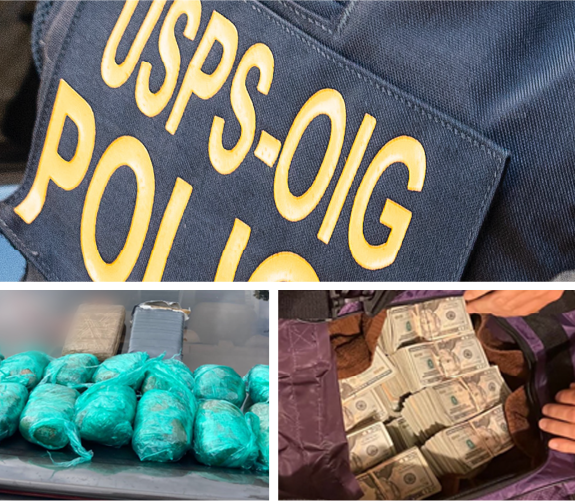 Striking at Illegal Narcotics
Date: 03/20/23 | Category: OIG
There were more than 106,000 drug overdose deaths in the United States in 2021. More than 80,000 of these deaths involved opioids. To help combat the ongoing opioid crisis, our Office of Investigations created four strike force teams during fiscal year 2021. Each team consists of four OIG special agents who collaborate with federal, state, and local law enforcement narcotics task forces to investigate Postal Service employees who misuse their position and collude with drug trafficking organizations to distribute their illegal goods.
Four of our field offices each have a strike force team in place. We strategically selected the field offices based on their established working relationships with local law enforcement partners and the adverse impact of opioid abuse in nearby communities.
One of our teams recently worked with the DEA and local police to take down a drug trafficking organization in the Cleveland and Akron areas. The drug traffickers were dealing heroin, methamphetamine, and cocaine, and the 13 suspected members included a mail processing clerk who worked at an air mail facility. You can read the highlights of that case here.
As the opioid crisis continues, these dedicated narcotics special agents will help us maintain the integrity of postal processes and personnel, who are becoming increasingly susceptible to drug trafficking organizations' corrupt tactics. The OIG anticipates a continued increase in in the number of narcotics cases we will have to initiate to address this threat. Consequently, we also expect to see an increase in the number of people arrested, charged, and convicted of narcotics offenses. Stay tuned for more cases we will highlight.
In the meantime, you can help us. If you see or suspect postal employees of being involved in drug trafficking, let us know via our Hotline.