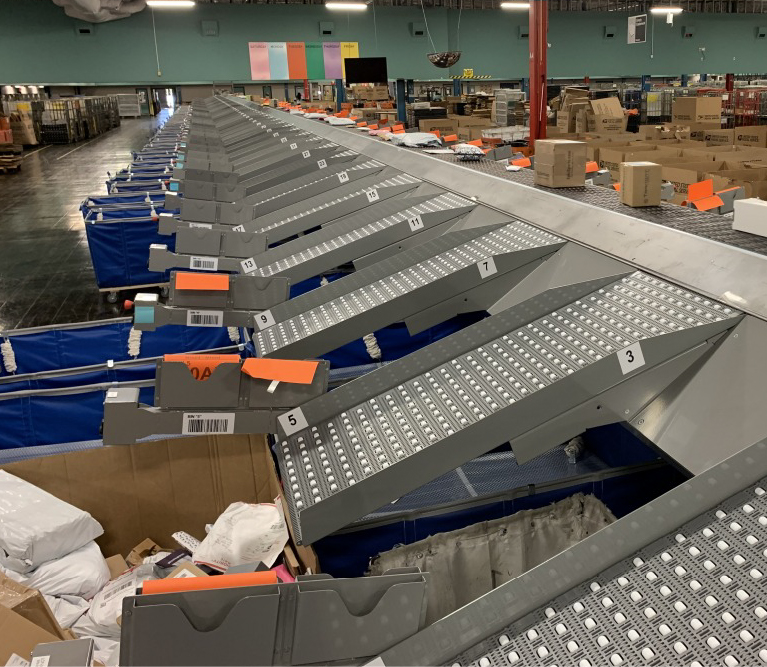 An Ounce of Prevention. . .
Date: 08/21/23 | Category: Mail Processing & Transportation
A delivery unit is usually the last postal facility in the delivery process. That's where clerks and carriers get the mail ready so it can be loaded onto each mail carrier's vehicle (or bike or pushcart). In the old days, delivery units often sorted parcels to each route by hand. This is time-consuming when there are a lot of parcels, and in 2014, the Postal Service deployed automated sorters for small packages at some delivery units. More sophisticated parcel sorters were introduced in 2021.
However, there's no benefit from using a sorting machine if the machine isn't working. Our auditors examined machine operating data and found that some parcel sorters at delivery units had much higher downtime than others. The auditors picked four delivery units with high downtime to review and compare to four units with low downtime.
We found that some delivery units didn't do the required preventive maintenance on the machines, although we couldn't link the lack of preventive maintenance to the downtime. In two units, this happened because the delivery unit employees who were supposed to do the daily maintenance did not fully understand what they were to do or why. This is not typical at larger processing facilities, where there are usually dedicated maintenance staff on site. In another unit, the preventative maintenance by technicians fell through the cracks because the machine wasn't entered into the proper system.
Delivery unit employees also frequently used one of the emergency stops on a sorter instead of stopping the machine properly using the terminal. Often, because of staffing issues, there weren't enough people to operate machines optimally, and employees would stop the machine to replace bins set up to catch sorted packages or add more mail.
Finally, we found several communication difficulties between delivery unit staff and the maintenance staff responsible for fixing the parcel sorters. For example, delivery units didn't have a way to communicate directly with maintenance personnel to report issues that didn't need a maintenance ticket.
The Postal Service agreed with all but one of our findings and all nine of the recommendations we made for improvement. You can read all about it in our audit report, Repair and Maintenance of Package Sorting Machines at Delivery Units.
Do you have ideas about how the Postal Service can keep its parcel sorters running well? Let us know below.