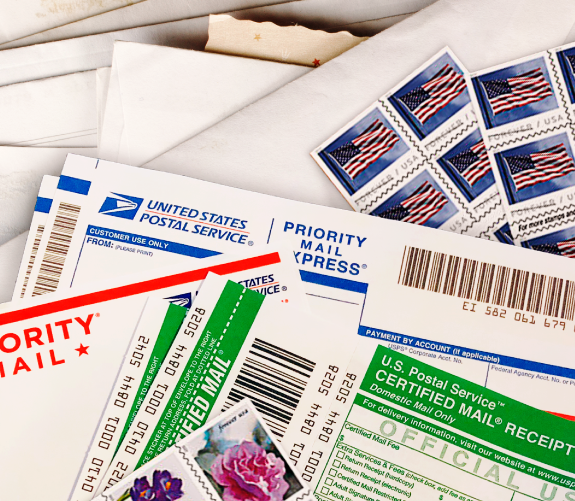 Looking for the "Write" Stuff?
Date: 05/01/23 | Category: Products & Services
You can't send letters, bills, magazines, or catalogs through the mail without paper — specifically graphic paper, the kind of paper that's used for printing or writing. So what happens when there's a graphic paper shortage?
In 2021 and 2022, the world found out. We describe the causes and consequences of this shortage in a new Research Insights Report, The Paper Shortage and Its Effect on Mail. Research Insights Reports provide a quick analysis of strategically important issues that affect the Postal Service and the postal community.
The use of graphic paper started to decline long before the pandemic began. People had already started switching to digital alternatives such as online news and online bill-pay. When the pandemic hit, though, the need for printed materials plummeted further as schools and businesses closed and their demand for graphic paper collapsed. Paper companies shut down their mills, idled them, or incorporated paperboard production to meet the rising demand for ecommerce packaging.
When schools and businesses reopened and printed materials were needed again, mills were no longer making enough graphic paper to meet demand. It took time for mills to ramp up production again, and supply chain disruptions caused further difficulties. Price levels for pulp, paper, and related products rose nearly 30 percent in the two years after August 2020.
It was challenging for both the Postal Service and its customers to procure paper because of the shortage. At one point, a line closure at a paper mill delayed the thick card stock used for Postal Service reminder cards. Some direct mailers adjusted their campaigns by sending postcards instead of envelopes in order to use less paper. You can read more in the report.
Did you experience any problems with shortages of paper or other items during the pandemic? Let us know in the comments below.