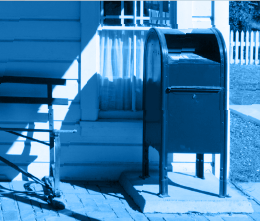 Do Post Offices Cover Costs?
Date: 04/19/21 | Category: Finances: Cost & Revenue
You've probably noticed that wherever you go in this country, it's pretty easy to find a post office. After all, the U.S. Postal Service has the largest retail network in the country, using its more than 31,000 locations to provide vital services like mailing and shipping, passport processing, and money orders to the American public. But did you ever wonder if post offices produce enough revenue to cover their operating costs?
A new OIG white paper, Revenue and Costs in the Retail Network, looked into this very question. Our research found that overall, USPS-managed post offices generated about twice as much revenue as they cost to run. These findings varied widely by individual post office, with 42 percent of post offices nationwide not producing enough revenue to cover their retail costs. In rural areas, 60 percent of offices did not cover their costs.
We identified opportunities to increase revenues and reduce costs. For example, the Postal Service could explore expanding the number of services it offers at the retail counter. The Postal Service already partners with government agencies to provide services at some post offices, such as providing fingerprinting in coordination with the FBI, and it could broaden these offerings. In addition, the Postal Service could lease unused space in post offices to government agencies or private businesses, allowing it to earn more revenue while providing helpful services such as health kiosks. The Postal Service could also consider outsourcing the operation of more post offices, a cost‑saving strategy used by some international posts. 
Tell us what you think. What services would you like to see offered at your local post office? Are there other ways in which USPS could cut the operating costs of or increase revenues at post offices?