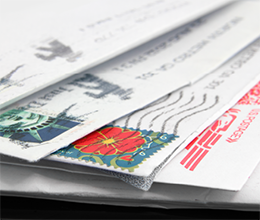 Delayed Mail: Maybe, Maybe Not
Date: 05/03/21 | Category: Mail Processing & Transportation
The U.S. Postal Service considers mail to be delayed when it's not processed in time to meet the established delivery day. Pretty straightforward, isn't it? But determining whether mail is actually delayed — even when it's reported as delayed — isn't always a straightforward proposition.
Take, for instance, what happened when we analyzed delayed mail volume at mail processing facilities nationwide from January 1 to December 31, 2020. We found the North Houston Processing and Distribution Center (P&DC) in Texas reported the most delayed mail in the nation. Not so surprising, given the facility processed the most mail in the country last year. But as we note in our recent audit report — one in a series we are doing on processing plant performance — it turns out not all 3.6 billion pieces the facility reported as delayed for the year were truly delayed. 
Our initial objective was to identify the causes of delays at the North Houston P&DC, and we found they were occurring due to late-arriving mail and decreased employee availability, the latter a result of the COVID-19 pandemic. An increase in package volume also contributed.
During our site observations, though, we discovered the North Houston P&DC management wasn't processing mail on the normal sort plan. Instead, the sort plan being used bypassed certain operations, which in turn caused mail to be reported as delayed. So, while 3.6 billion is the official reported tally, the actual number of delayed mailpieces at North Houston for 2020 was undoubtedly less. Unfortunately, it wasn't possible to determine the precise number.
Still, we made a recommendation on how to reduce late-arriving mail, and USPS management accepted it. That — and more employees eventually returning to work — should help decrease the amount of delayed mail at North Houston P&DC, whatever the true amount is.